LS Spencer and Associates

Illinois Forensic Handwriting Experts

LindaSpencerandAssociates.com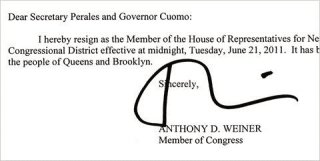 How a person writes their signature tells a lot about how the person presents themselves to  the world..  The analysis of a signature reveals how the person appears to be in public.  The body of a page of writing reveals the real person.  The signature reveals how they want to be perceived.  This may be basically the same or it may be quite different from the body of the page of writing.  For example many famous people write their signature large and with extra large capital letters with flourishes because they want to appear important and with showmanship. Some signatures are impossible to read because they are scribbled or are only a line or only one or two  letters stand out.  If you can not read the signature it is because the individual is not  interested in revealing themselves or communicating with the reader about who they are.This may also be because they are rushed for time.It is likely both reasons.  If the signature is quite different from the body of writing on a page it means that you are not seeing the real person but a persona.  A person who wants to communicate clearly and let you know  who they are will write with a describable signature.
Some people scribble their signature because they think it will be more difficult for someone to forge however it actually makes it easier as the forger does not have to be as careful in copying the signature.
I would love to hear your questions about signatures.  By the way, what does your signature look like?  . 

/