LS Spencer and Associates

Illinois Forensic Handwriting Experts

LindaSpencerandAssociates.com

Below are additional handwritings showing the questioned envelop sample and the known handwriting of Robert Durst. You can see many similarities in these handwritings.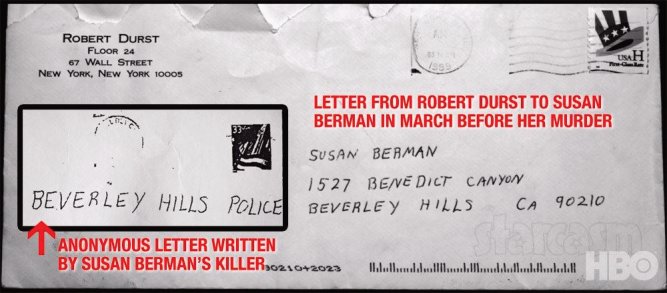 Handwriting is only one piece of evidence and cases are decided on the preponderance of the evidence not just single pieces of evidence
As with any profession, skills and abilities can vary so it is important to know the credentials, reputation and experience of the handwriting expert.
There are many times throughout history where handwriting played an important part in an investigation and trial.  Did you know that handwriting helped in the conviction of Al Capone?  His bookkeeper kept all the receipts from a front business owned by Mr. Capone, a cafe in Chicago.  The Federal Government found a receipt that a handwriting expert testified was signed by Al Capone and he was charged and convicted of fraud. 
There are times when a handwritten piece of paper is the only evidence left behind in a crime.  For example, was this suicide note written by the deceased?
Who wrote the long rambling note left behind in the Ramsey case?
There are countless other handwritten ransom and threat notes used in criminal as well as civil cases throughout history.
I welcome your comments and questions.

www.latimes.com
/